Victorian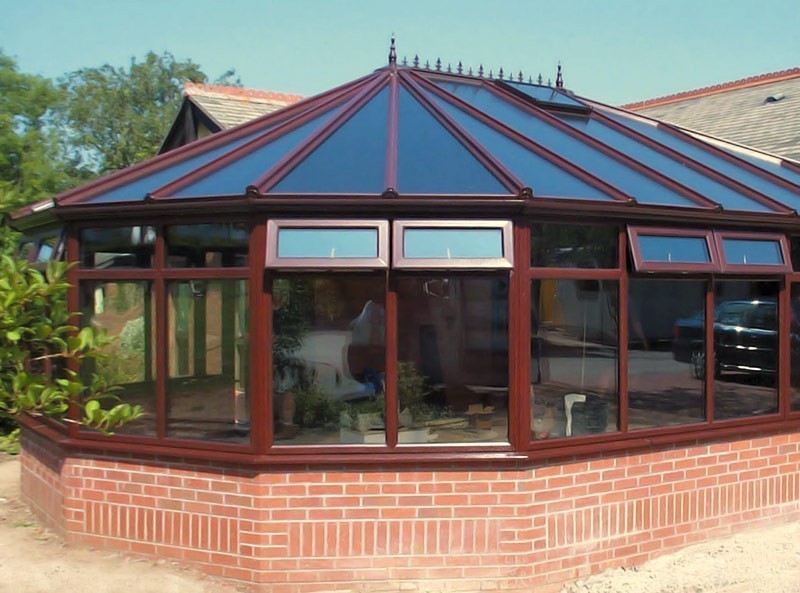 The classic Victorian style gives a nostalgic appearance that adds charm, elegance and character to any home. Adding a hip to the back of the roof allows the Victorian to fit onto a bungalow or a low pitched roof.

Newdawn Self Supporting Conservatory Roofs are made to order. The Roof is supplied "pre-prepped" making on-site fitting quick and easy. All more complex roofs are pre-built to ensure accuracy and your peace of mind.



Thank you for your enquiry, One of our staff members will be in touch with you shortly to discuss your enquiry details.

If you have any queries please give us a call on 01536 446395.



Newdawn Conservatory Roof System
The Newdawn Conservatory Roof system, launched over 30 years ago, is a professionally engineered self supporting system that allows almost any shape, size or style of conservatory roof to be built. For further information click on the following links:

Newdawn Conservatory Roof Kit Brochure


Key Features
Any shape, any style, any size
Full range of finishes and colours
PVC or Aluminium Capped System and gutter options
Supplied with Glass or Polycarbonate
Innovative aluminium gutter system
Full design, technical support and installation advice
All styles and designs catered for
Elegant and professional finish with superior features
Adaptable to suit virtually any roof design including longer spans
Wide Range of Options
Aluminium or PVC finish: The Newdawn Roof offers both PVC and Aluminium finishes for Capping, Crestings, Finials, and Guttering allowing you to choose the option which best matches your property.
Wide range of colours: PVC capping is available in White, Brown, Golden Oak, Mahogany or Rosewood finishes. Aluminium capping comes in White, Brown, Golden Oak, foiled Wood Grain or Mahogany or we can paint it any RAL colour of your choice.
Aluminium or PVC Guttering: Whether you want to use a standard PVC gutter, a concealed fixing one, or to upgrade to our innovative Aluminium Ogee Gutter, the Newdawn system incorporates all three easily.
Easy to install: The Newdawn Roof is supplied "pre-prepped" making on-site fitting quick and easy. All more complex roofs are pre-built to ensure accuracy and your peace of mind.
Available accessories: A fully welded PVC Roof Vent with an aluminium inner provides superior performance, low maintenance and long life features. A range of internal facia or cladding options gives the internal appearance you desire.
Heavy Duty bars for longer span roofs: The Newdawn System is renowned for its superior strength with a range of bars suitable for heavier loading applications. Our Titan roof bar can span up to 5m with 35mm polycarbonate glazing.*
Full Technical Support: We can provide 3D line drawings to assist your sales presentations as well as detailed layout drawings to assist installation.
* Longer Span Roofs: 4950mm span from wall to inside of eaves beam with 35mm polycarbonate – based upon a loading of 0.6KNm²).